Project Update
'Harris Flights' has officially been open for four days now, thus, I thought it was important to provide an update on the project so far alongside relevant information and links.
Having recently uploaded interviews with architect of the project, Charlie MacKeith, cultural development manager, Samantha Blackburn and head of arts and heritage Alex Walker. I intend to upload two more interviews from UCLan before the end of the project, combined with some sort of reflective analysis. Having entered what I like to refer to as the 'reflective stage' of the project, with only two weeks left of the internship the last month has revealed a variety of debates and discussions, that I intend to share over the coming weeks.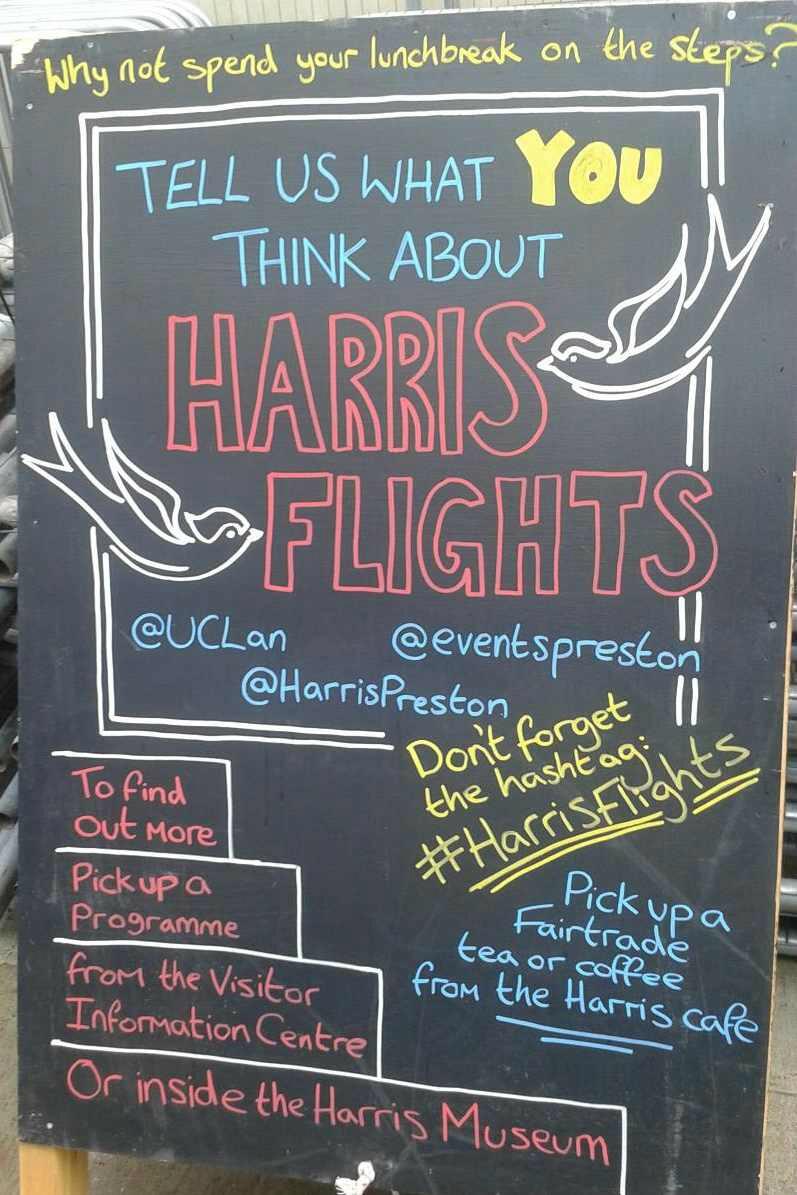 Credit: Harris Museum and Art Gallery
For the full programme and event listings for the rest of the flights be sure to download a copy of the official brochure from either the Harris Museum and Art Gallery/Preston city councils websites, and keep checking the In Certain Places facebook page for more info.
Additionally, those that intent to visit the flights over the coming month, don't forget to tweet using the hashtag, #HarrisFlights as part of what makes the 'Harris Flights' and 'In Certain Places' work unique is the dialogue it cultivates with the residents of Preston as to how the space can and should be used.