Project Update: Only 5 Days to go
As the second day of construction on the Harris Flights project winds down, with only five days to go until the festivities begin, I thought it was important to reflect on recent developments as the project moves forward.
Detailed descriptions of the first set of acts, events and workshops for week one of Harris Flights can now be found over on the Harris Museum and Art Gallery's website, alongside the full programme.
Events on the opening weekend include One Voice Community Choir, board games & tea on Market Square brought to you by  UCLan and the Museum of Lancashire-Roman Invasion
For pictures of the Harris Flights construction, check out Bernie Blackburn's Flickr feed and UCLan twitter feed for 'a photo a day', as well as this blog.
Also expect Filmed interviews about the project with Lorraine Norris, CEO of Preston City Council, Alex Walker, head of arts and heritage at the Harris and architect Charlie MacKeith over the coming days, alongside my own analysis and reflections.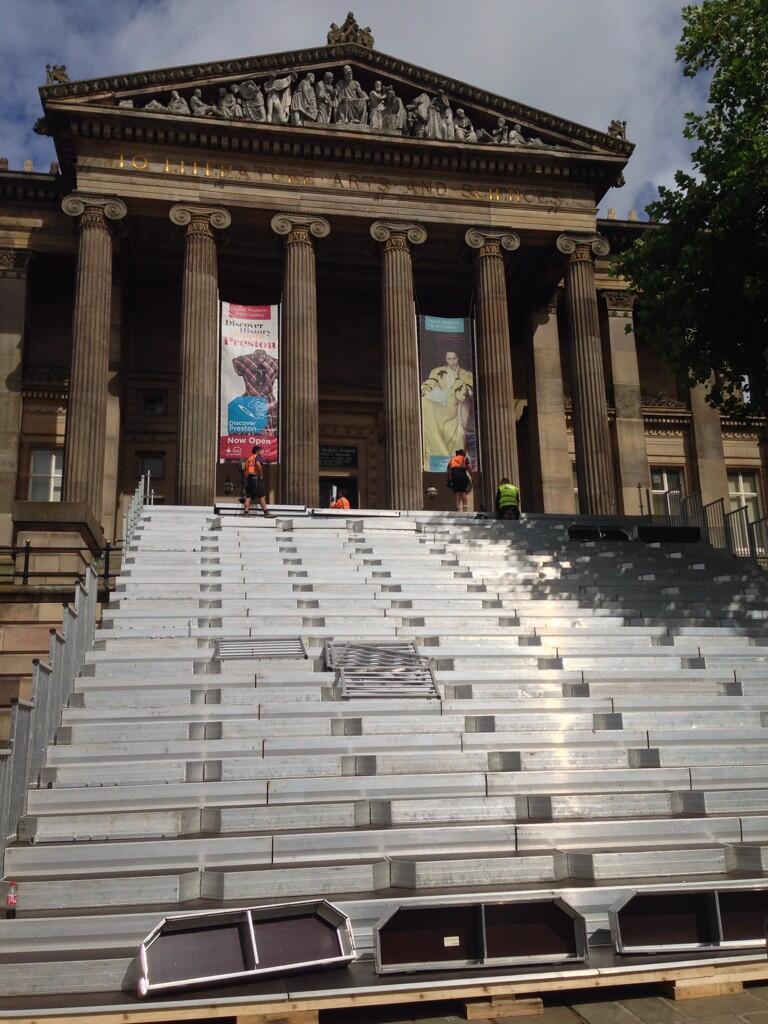 Credit: Charles Quick